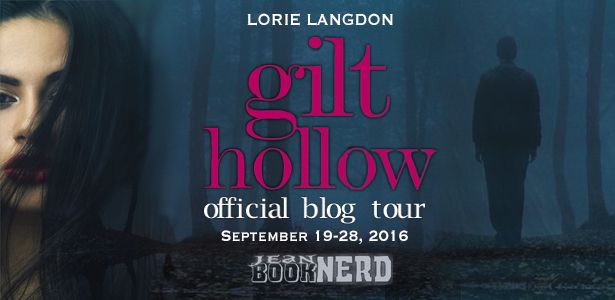 Hey everyone! Welcome to my stop in the Gilt Hollow blog tour!
Today I have for you a music playlist.
It apparently has 50 songs in it,
so there's a YouTube link to the full playlist.

I hope you enjoy this stop and the tunes!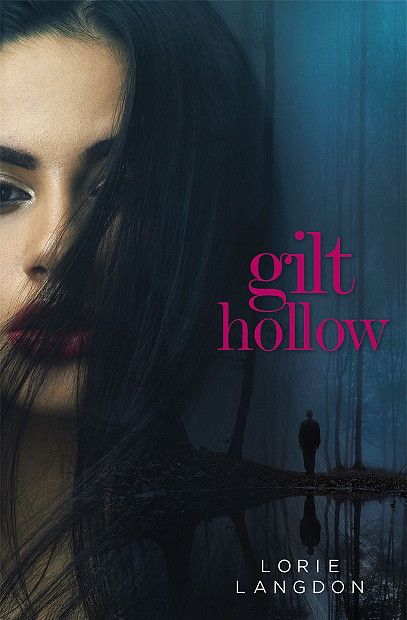 Willow Lamott's best friend is a murderer, and no one in the small town of Gilt Hollow will let her forget it. For four long years, she's tried to fade into the background—but none of that matters when Ashton Keller comes striding into school, fresh out of juvie and fueled by revenge. The moment their eyes meet, Willow no longer feels invisible. Drawn to the vulnerability behind Ashton's mask of rage, she sinks deeper into his sinister world and begins to question whether he's a villain, a savior, or both.
Ashton thought he wanted vengeance, until Willow reminded him what he'd been missing. Now he longs to clear his name and become the person she sees in him. But the closer they get to uncovering the truth, the darker the secrets become, and Ashton fears his return to Gilt Hollow will destroy everyone he loves, especially the girl he left behind.
Lorie Langdon has longed to write her own novels since she was a wee girl reading every Judy Blume book she could get her hands on. So a few years ago, she left her thriving corporate career to satisfy the voices in her head. Now as a full-time author, she spends her days tucked into her cozy office, Havanese puppy by her side, working to translate her effusive imagination into the written word.
Lorie has been interviewed on Entertainment Weekly.com and several NPR radio programs, including Lisa Loeb's national Kid Lit show. The DOON series has been featured on such high profile sites as USAToday.com, Hypable.com and BroadwayWorld.com.
Lorie's first solo novel, GILT HOLLOW, a YA romantic thriller, releases September 27th 2016!
Gilt Hollow Playlist
Thanks so much for asking me to discuss my Gilt Hollow playlist! It's seriously the best blog request I've ever received!
Music is one of the things that inspires me most while I write. I can hear a song and it catapults me into a scene, a relationship, or an entire story. Gilt Hollow was no exception. Ashton in particular is emotionally moved by music. One of his favorite hangouts in the village is a record store called Twisted Beauty that specializes in vinyl albums. His musical tastes are influenced by the classic rocker who owns that store.
The actual playlist is long…over fifty songs! You can listen to it in its glorious entirety on YouTube here: Gilt Hollow Music Playlist
And just for you guys, today, I'm going to highlight the top twenty songs that shaped this story. I agonized way too long on which twenty to choose…
1.

What I've Done and Numb by Linkin Park – *Warning! There's a lot of Linkin Park on this playlist!* While writing this book one of my local radio stations played Linkin Park on loop for months. Their music instantly put me in Ashton's head.
2.

Back In Black by AC/DC – This is one of those ironic moments in the book. As Ashton is climbing the stairs to Twisted Beauty, all in black, fresh out of juvie, this song is blasting. I had to do it. 
3.

Bad Blood ft. Kendrick Lamar by Taylor Swift – Love her or hate her, this girl can spin a tale through her songs! And this one is perfect for the anger and betrayal Willow feels when Ashton returns to Gilt Hollow.
4.

It Ends Tonight by The All-American Rejects – Ashton's feelings about Willow when he first returns to town.
5.

Love The Way You Lie (Original Demo) by Skylar Grey – Captures the volatile push-pull of Willow and Ashton's relationship.
6.

If I Die Young by The Band Perry – I've always loved this song and it fits perfectly as Willow begins to face the reality of the situation she's been sucked into.
7.

Midnight City by M83 – This song is more about the tone it sets than the lyrics. This is Ashton's theme of freedom.
8.

Under the Milky Way by the Church – Ashton is listening to this song at Twisted Beauty in Chapter 9: In accordance with his herbal-enhanced mood, Jeff changed the LP to a mellow, and only slightly less angsty, band from the eighties singing about finding a destination under the Milky Way. Ashton closed his eyes and let the song flow through him. He'd missed this. The way music could either transport you or gut you like a pumpkin, leaving your innards exposed and vulnerable.
9.

Clarity by Zedd – "If our love is tragedy, why are you my remedy? If out love's insanity, why are you my clarity?" And ALL the lyrics!
10.

Break by The Cinematics – Ashton's dark state of mind as things begin to fall apart all around him.
11.

Problem by Ariana Grande – "Even though I hate you I wanna love you. And even though I can't forgive you, I really want to." Enough said.
12.

Style by Taylor Swift – This was THE song that captured the heart of Ashton and Willow. (#Wilton or #Ashlow…ship name?) Every time I heard it, the words would instantly flow onto the page. But when it would come on the radio, I would change the station—I couldn't risk getting sick of it and it losing its power to inspire me!
13.

The Heart Wants What It Wants by Selena Gomez – Another one that I listened to over and over while writing Willow's relationship with Ashton.
14.

There She Goes by The La's – When I was in college, a boy made me a mixed tape and this was the first song on it. *Sigh* It also expresses Ashton's feelings as he longs for a girl he believes is too good for him.
15.

The Promise by When In Rome – Another song that Ashton hears at Twisted Beauty. "If I had to walk the world and make you fall for me, I promise you, I promise you, I would." Best. Line. Ever!
16.

Beautiful Disaster (Acoustic) by Kelly Clarkson – Absolutely flawless lyrics.
17.

Letters From The Sky by Civil Twilight – Things turn dark.
18.

This is Halloween by Panic! At The Disco – The Sleepy Hollow Ball. This scene was unquestionably the most fun to write!
19.

The Words by Christina Perri – The lyrics of this song tear my heart out. It's so perfect for Wil and Ash. And I may have watched the video with Colin O'Donoghue a few dozen times!
20.

Not a Bad Thing by Justin Timberlake – No Lorie Langdon playlist would be complete without JT! The ironic thing about this song is that some the lyrics mirror what my husband said to me on our first date. After you finish the book, read my dedication to him and the pieces will click into place. <3 b="" nbsp="">3>
*Bonus: Disney's Haunted Mansion - Otherworldly Concerto – I originally got the idea to write a thriller with a creepy vibe while in line for The Haunted Mansion ride at Disney World. It was a dark, rainy day and when I glanced up at the mansion, I saw a shadow move across one of the windows. I knew it wasn't real, and yet, it gave me a chill that started my creative juices flowing. What if I wrote a novel about a creepy, old house that held secrets? And a girl that lived there and wasn't quite sure if it was really haunted…This was the original spark for Gilt Hollow, even before I realized I wanted to write about a boy who's a convicted felon.
Thanks again for asking me to chat about the Gilt Hollow playlist!
--
Giveaway is open to International. | Must be 13+ to Enter
-ONE winner will get a chance to have a 10-15 minute Skype call or Google Hangout (Winner's Choice) with Lorie and a Signed Copy of Gilt Hollow.
-ONE winner will receive a signed copy of Gilt Hollow.
-THREE winners will receive a copy of Gilt Hollow.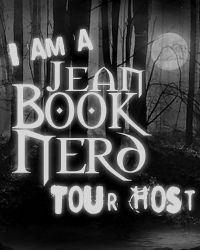 I hope you've enjoyed this stop on the tour!
Happy Reading!! xoxo