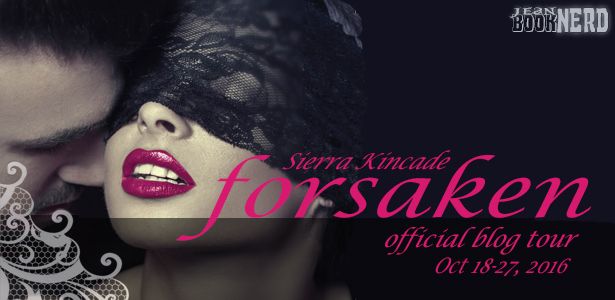 His job is to find her, not to fall for her…
Marsella Talent has been on the run for two years, ever since her father thrust a ledger into her hands and told her to run from the police swarming their family restaurant. Now, with the cops and her father's men desperate to get their hands on the book, she knows she can never go home.
Jake never thought he'd see Marsella again, not after he helped her escape the night of the sting operation targeting her father, August Talent. So when he stumbles upon a mysterious woman named Cassie, the spitting image of Marsella, he knows he has to gain her trust to finally make up for the mistake he made years ago.
Only the closer he gets to her, the more irresistible he finds her. And soon he realizes he'll have to make a choice—prove his loyalty by getting back the ledger, or save the woman that he's growing to love…
She reached for his belt, trembling.
He stopped her, one hand over hers. "If we're doing this, sweetheart, do it."
Her gaze hardened. Her mouth set. The confidence in her eyes gave him a strange high, like he was standing on the edge of a cliff in a strong wind. When he lifted his hand, she tore at his belt, ripping it from the loops. Giving it a jerk, it pulled free from his pants.
His brows lifted.
"Turn around," she said.
He almost told her no. That they'd played this game and now it was his turn. It was only the uncertainty in her tone when she'd told him everything falls apart that stopped him. He would give her this, build her trust, and then after, show her what she'd been missing.
She clasped his wrists together and wound the belt around his forearms. It was a little tight, but he didn't complain. He could do wild. That wasn't a problem.
The buckle latched into place, and he flexed his hands. Metal brushed against the back of his knuckles. He glanced back, finding that she'd fastened him to the handle of the oven. There'd be no slipping free this time.
There'd be no slipping free.
"Hold on . . ."
She'd turned back toward him, her face nuzzled into the crook of his neck. Her hot breath on his collar had him blinking, staring up at the ceiling while her hands went to work on his fly.
He gave a strained groan when her wrist brushed against his cock.
Her breath came in hot bursts; her breasts sliding up against his chest as she worked faster. He wanted her naked and spread before him. Under him. Her knees around his hips and her nails in his back. His arms struggled against the bonds. He couldn't even feel her skin against his chest with his shirt on.
This was bullshit.
She worked his jeans down his hips, lowering them to the floor, then paused. The view of her on her knees was enough to make his vision dim at the edges.
He grit his teeth together as her gaze focused on his hard-on straining against his boxers. She leaned closer, the breath shuddering from her perfect mouth. He could feel the heat of it and bowed forward, fingertips gripping the lip of the stove behind him.
With her hands still fisted in his pants, her lips brushed against the thin fabric. Her eyes drifted closed. She kissed him again, a little higher, and a little higher, and he held still as a statue, because he'd never seen anything so hot in his entire life.
A tiny moan slipped from her lips and his eyes nearly rolled back in his head. The sound seemed to startle her though, and she pulled back. An instant later she'd ripped his pants down to his ankles, and pulled off his shoes. His keys, in his back pocket, spilled onto the tile floor.
And to his horror, she snatched them up, along with his jeans and cell phone, and stood. His arms gave a jerk, but though the metal oven door clanged open and shut, it didn't set him free.
His gut sank. His traitor cock did not.
"Staying alive is the point," she said. "I'm sorry. I'll call Garrett to come get you as soon as I'm out of town."
"Wait." This was a joke. This had to be a joke. The way she'd just touched him was not a lie. The belt, like the rope in her loft, was just something she needed to get off, to feel comfortable. They'd played this game before.
His brain fought to catch up. This had been her plan the whole time. She was leaving him pantsless, chancing death the second she walked out that door.
He was losing her again.
Rage and fear combined into one hot ball in the center of his chest.
"Marsella," he snapped. "This isn't funny. He'll kill you. You aren't safe."
She paused, one hand on the door.
"I'm never safe," she whispered. And then she was gone.
Sierra Kincade lives in the Midwest with her husband and son. When she's not writing naughty books, she loves eating chocolate cupcakes, binge-watching cable series, and singing loudly in the car. She wholeheartedly believes that love stories are real, and you should never choose a partner who doesn't make you laugh.